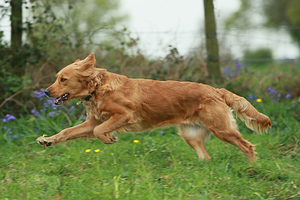 Invisible dog fences are excellent tools for keeping dogs contained in their yards, and they're quite versatile. The most important aspect of using an invisible fence is that the dog is properly trained to understand their boundaries and the meaning of the warning tones and corrections from their e-collar. However, the second most important element is the choice/fit of the e-collar itself. Here are the basics you need to know about
selecting an e-collar for use with your invisible dog fence
.
Big Dogs vs. Small Dogs
Most e-collars have different correction strengths, so they can be used on a wide variety of dogs. Smaller dogs should use lower settings, and larger dogs will require higher settings. Dogs that are less than 12 pounds, however, should use a lightweight e-collar specially made for small dogs, such as the PetSafe Little Dog. Dogs that are more than 100 pounds may also require a maximum strength e-collar, such as the PetSafe Stubborn. If you have a very small or very large dog, you'll need to make sure you purchase
an electronic dog fence that's compatible
with the specialized e-collar your dog will need.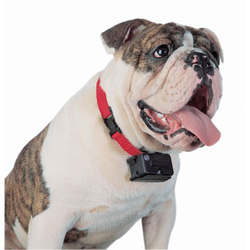 Fitting the E-Collar on Your Dog
Many e-collars come with special ready-fit technology that makes it easy for you to ensure your dog's collar is secured properly. The proper place for the e-collar is high on the neck, under the jaw. It should not rest on your dog's head or back. To test the tightness of the e-collar, you should be able to slip just one finger between the contact points of the collar and your dog's neck. If your dog is still growing, it's essential to regularly check the fit of their e-collar, and you'll need to loosen it as they grow so that it does not become too tight. Alternatively, if your dog loses weight, you may need to tighten their e-collar.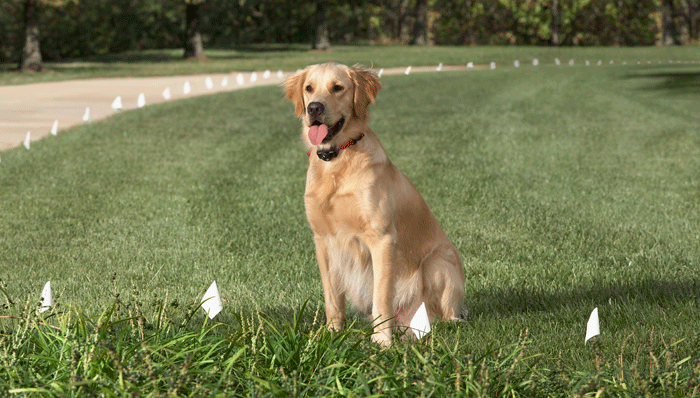 Short Coat vs. Long Coat
The length of your dog's coat will also affect the fit of their e-collar. Most e-collars come with interchangeable prongs. The longer prongs are for use on dogs with longer coats, and the shorter prongs are for dogs with short fur. If your dog has long hair in the winter, and a summer cut when it gets warmer, you'll need to change the e-collar prongs accordingly throughout the year. Using the incorrect prongs will give your dog either too much or too little correction, and even
the best invisible dog fence
won't be properly effective.
Rechargeable vs. Replaceable Batteries
E-collars have either rechargeable or replaceable
batteries
, so it's important to consider whether or not you prefer a certain type before you make an e-collar purchase. Rechargeable e-collars must be regularly taken off and placed on the charger, which can be a nuisance. If you forget to charge the battery, your dog could also be at risk of getting loose. Replaceable batteries, on the other hand, need to be changed approximately 2-4 times per year, which can cost about $14-$40 per year. Some people prefer paying slightly more on batteries every year to having to remember to charge the e-collar on a weekly or daily basis.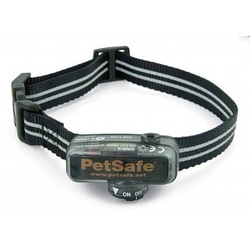 Using Multiple E-Collars on One Fence
When selecting your e-collars and
electric dog fence system
, it's important to consider how many dogs you own and if you plan to get more in the future. Not all specialized e-collars are compatible on all fences. If you have or plan to get a very small or very large dog, you'll want to make sure the electronic dog fence system you purchase has multiple e-collar options. You may also want to keep in mind that many wireless dog fence systems can only support two e-collars at one time, meaning most households with three dogs or more will need a wired system.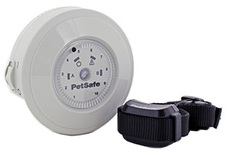 For more information on e-collars, be sure to carefully read the
manufacturer's
guidelines, as well as
invisible fence reviews online
.
If you feel a wired or wireless dog fence is a sound option for your unique needs take a look at
www.dogfencediy.com
. This website contains rich resources to help you plan, select, install and troubleshoot your dog fence of choice. We invite you to share your experiences with a variety of dog containment systems in the comments section.